10 Major Cultural Differences Between China And Japan
American: "Where are you from?"
Japanese: "I'm from Japan."
American: "Then, you speak Chinese right?"
Japanese: "No?"
If you are an Asian and living abroad, you have probably experienced this thing.
Yes, some people are actually this confused of Asian culture. 
But Asia is a huge continent with so much diversity and variety of culture.
While China and Japan have historically shared so much culture with one another, they are two different countries and have different culture.
Both countries have their own unique culture and rich history.
In this article, I will introduce you 10 major cultural differences between China and Japan.    
1. Geography

The very first thing that distinguishes those two countries are the geography.
While China is the third largest country in the world located in South East Asia Along the Pacific Ocean, Japan is an island country in Far East Asia comprising the fourth largest archipelago in the world.
China has great physical diversity that consists of plateaus, plains, basins, foothills, and mountains.
Japan has more than 6,500 islands and a great deal of mountains and volcanoes in the country.
This geographical difference gave the significant impact on every single culture of both countries.
2. Diversity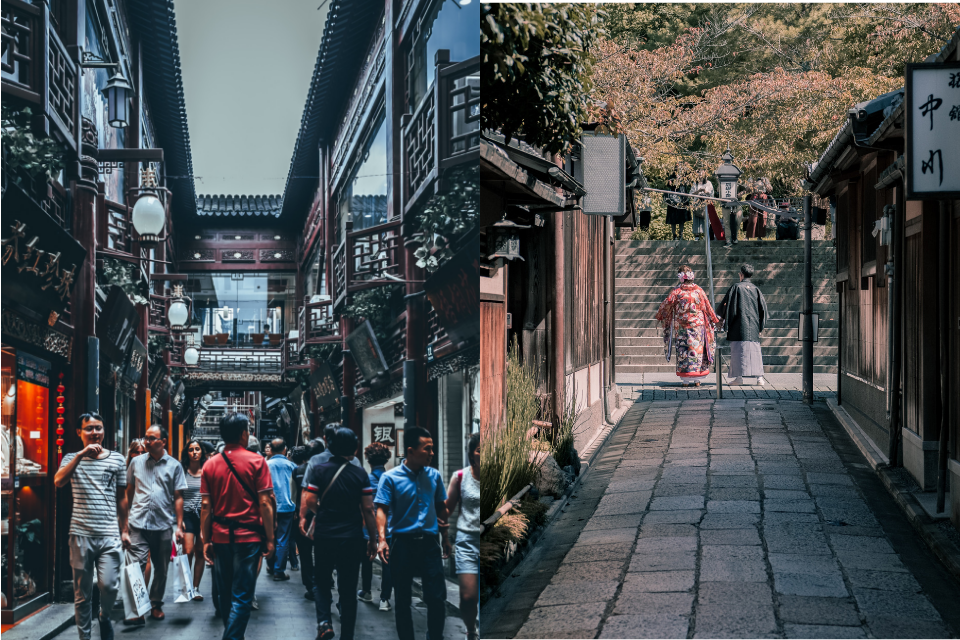 Japan is known as a homogeneous society, where 98% of people living in Japan have Japanese descendants.
On the other hand, China has so much more diversity than Japan.
The people we always refer to as "Chinese people" are an ethnic group called "Han Chinese." 
But, there are actually uncountable ethnic groups besides Han in China, including Koreans, Mongolians, Vietnamese, Russians, Uighur, Manchus, etc.
As much as such diverse ethnicity, China also has cultural diversity.
Hong Kong and Taiwan are great examples.
Hong Kong is historically influenced by United Kingdom and its Western culture that ruled the region for more than 100 years.
As for Taiwan, it has a different political system from the mainland China known as Republic of China and has more similarities to Japanese culture that ruled Taiwan until the end of WWII. 
3. Religion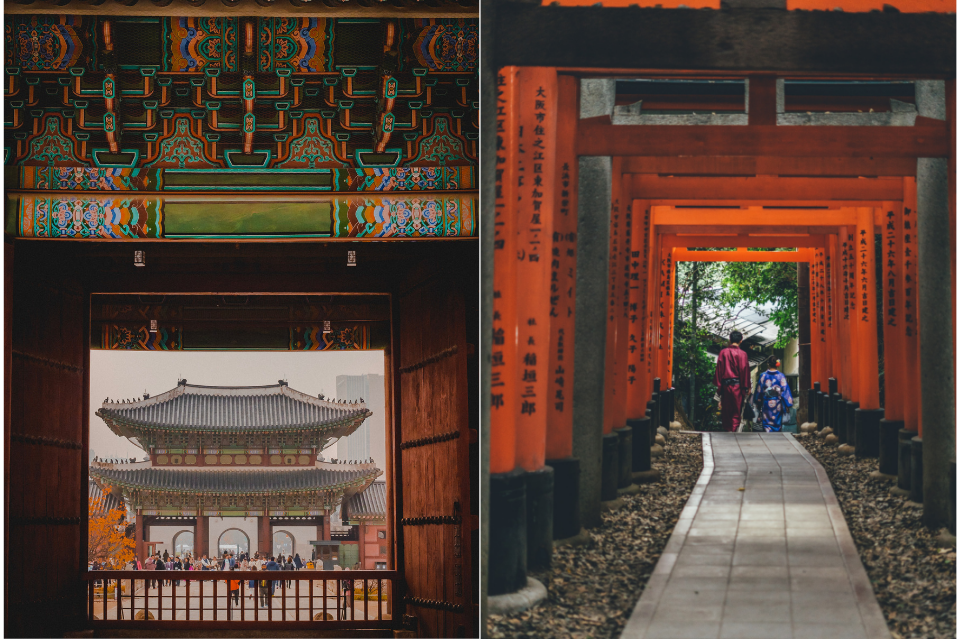 Diversity comes into play in their religious differences as well. 
China is officially an atheist country and many Han Chinese people don't actually believe in religion.
But it doesn't mean Chinese people don't have religious beliefs at all.
The main religions in China are Buddhism, Chinese folklore, Taoism, and Confucianism, but they are still minorities.
On the other hand, Japan's native religion is Shinto, which values kami or sacred essence that exist everywhere in the human nature.
More than half of the population in Japan still practice Shintoism in some way.
Buddhism is also huge in Japan as well as China throughout their history.
Since Buddhism was introduced in 552 from China, however, Japan shaped the form it used to be by merging it with Shinto and made it distinctively Japanese. 
4. Politics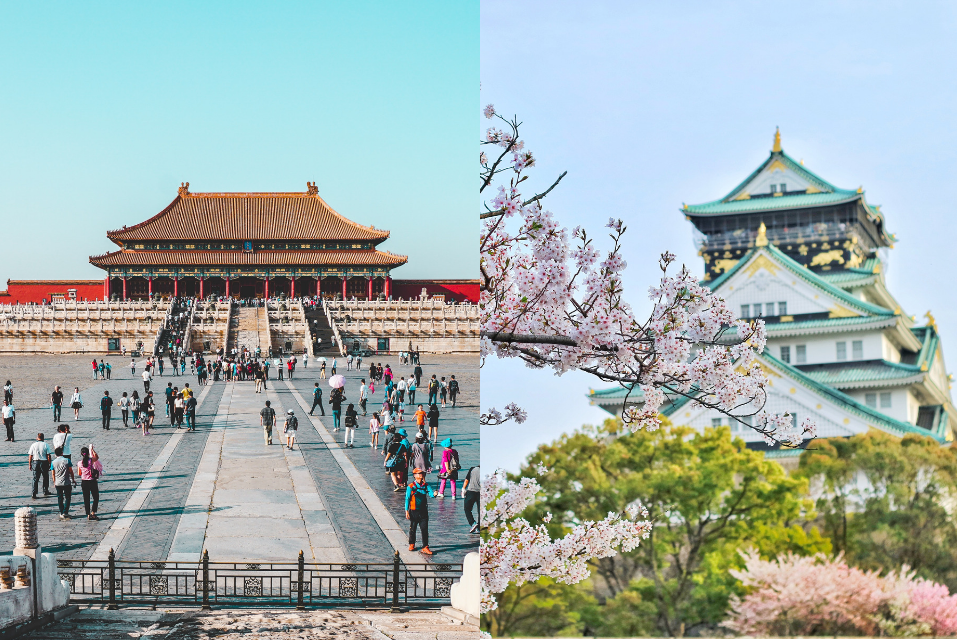 This is probably the most clear difference between China and Japan.
The Chinese political system is, as we know, socialism run by a single party, the Communist Party of China.
But Japan is a constitutional monarchy that has an emperor as the ceremonial head of state and the prime minister as the head of government.
And it is capitalism.
If you visit mainland China, the first thing you will notice is probably the tight security in public.
 And there are so many CCTV cameras everywhere, and the internet is also censored by the Communist Party.
Even though it is to protect the people and the state, China has less privacy and freedom than Japan.
5. Language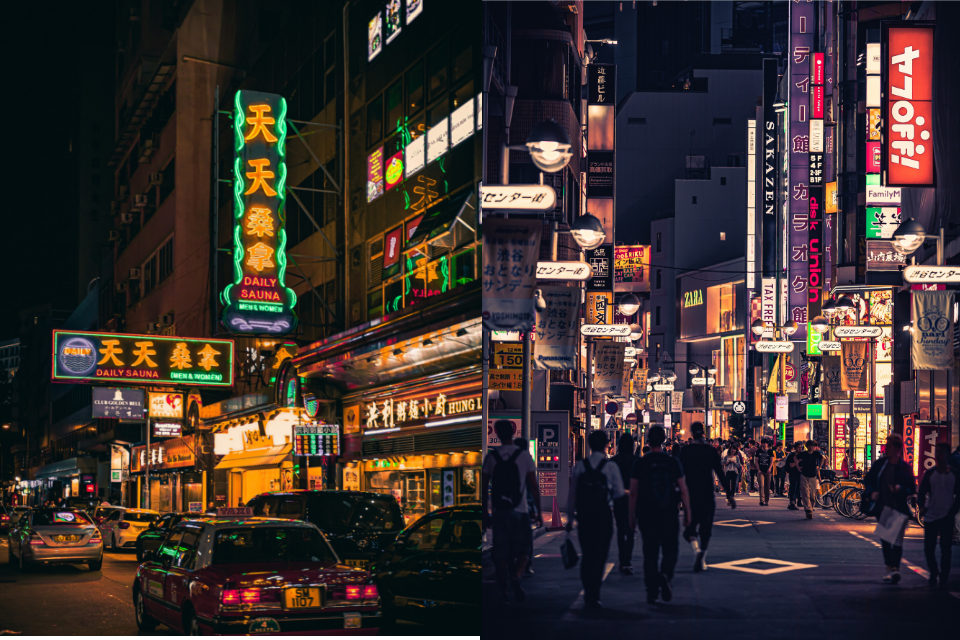 Even though Chinese and Japanese share significant numbers of letters each other, their functions, grammatical rules, pronunciations, and even words themselves are totally different.
Chinese or Han language is one of the oldest written forms in human history.
It is said there are more than 50 thousands in Chinese alphabet, and grammatically similar to English.
Han Chinese – 謝謝
On the other hand, Japanese consists of three types of alphabets known as Hiragana, Katakana, and Chinese characters (Kanji).
Hiragana – あいうえお
Katakana – アイウエオ
Kanji – 山 川 海 
Japanese grammar is completely different from neither Chinese or English.
6. Food Customs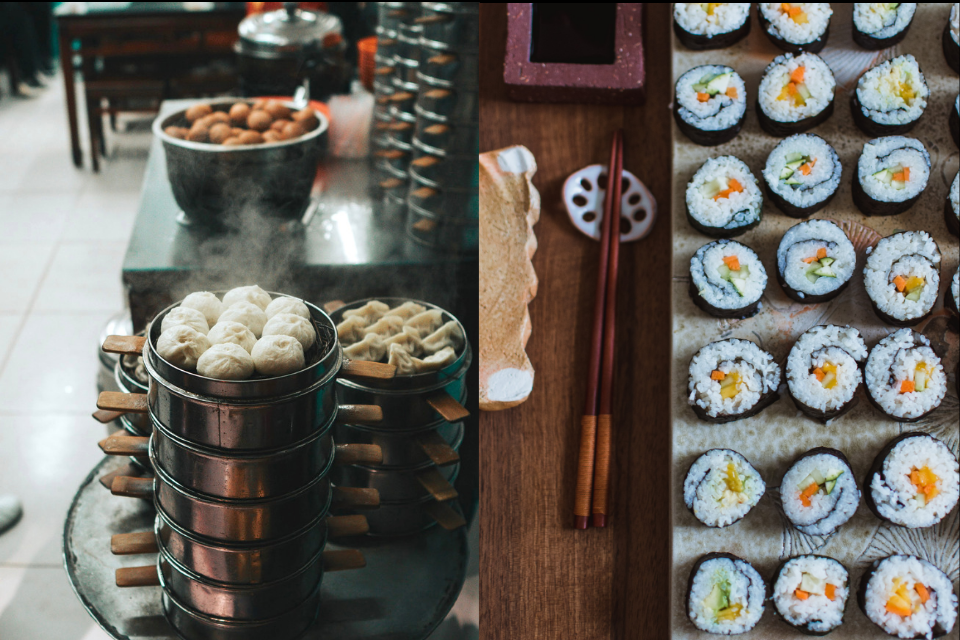 You are probably familiar with both Chinese and Japanese food.
But at an "authentic Chinese restaurant," it is a custom that dishes are placed in the center of a big round table, so people can share food with their family or their friends.
In China, people sometimes eat at a big table with strangers.
Because of this eating customs, Chinese people use long chopsticks, so they can reach for the food. 
On the other hand, Japanese people love fish as you may know sushi.
And they use thin chopsticks made of bamboo since it is easier to pick bones from fish while eating.
Japanese people also share food with their friends and family on some occasions, like when they eat hot pot or shabu shabu. 
But most of the time, they only eat their private portion of dishes as served. 
7. History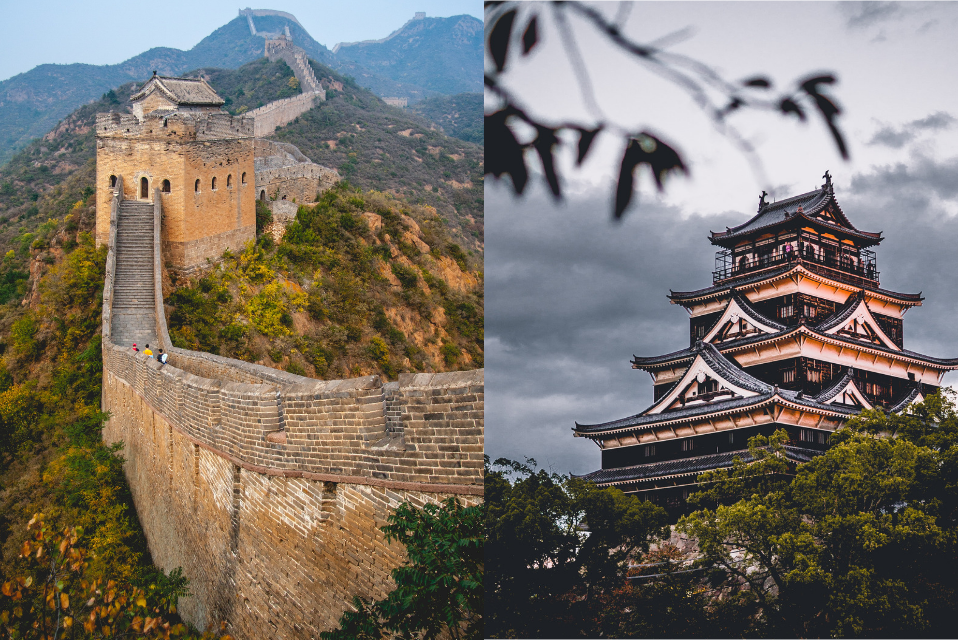 Both countries have incredibly rich history.
Chinese history contains so many disputes and unification as well as invasion.
It's maybe because of the geographical factor that China is located in the continent and shares the boarder with so many countries.
Japan invaded its neighbors as well from time to time in the history, but the ocean helps them to be much more isolated from the continent.
8. Internal & External Collectivism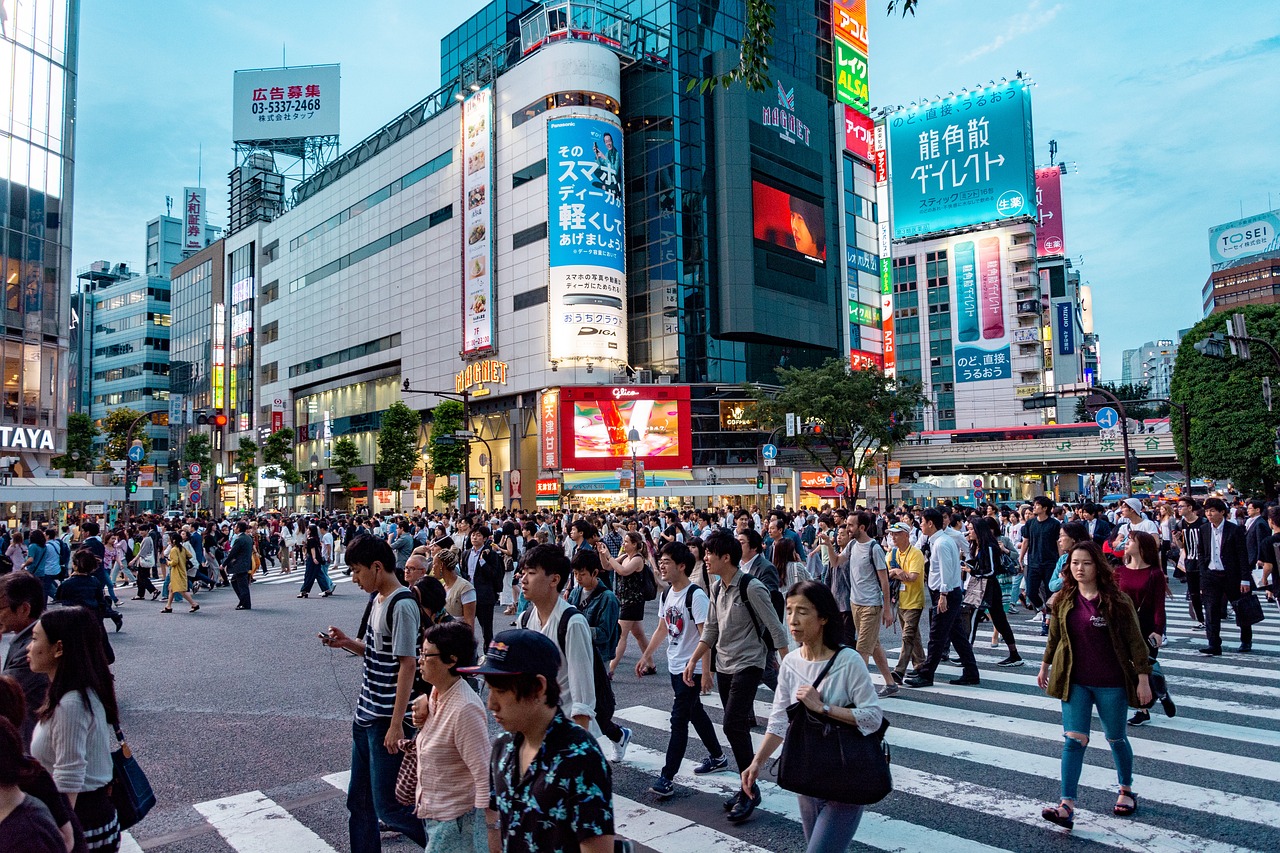 Both countries have collective society, but Japan has an external collective culture, while China has an internal collective culture.
It means Japanese collectivism is more society-centered, while Chinese collectivism is more family-centered. 
In Japan, following social standard and social order is very important.
Considering how others feel about your act and behavior is a big deal.
However in China, it is more important to be a part of family rather than what strangers in the society think of themselves.
It's more related to the culture of Confucius, which heavenly emphasizes family loyalty.
While Japanese people are very polite and quiet, they tend to create barriers and not tell their honest feelings.
But Chinese people are way more straightforward than Japanese people. 
It's obviously oversimplified, but it reflects only culture.
9. Environment

China is growing.
Air pollution may be the trade-off from the country's development.
As you walk on the street in the big cities such as Beijing, there are so much littering and people even spit in public.
Tap water is not drinkable in China.
But in Japan, clearness is a part of their culture.
There is almost no littering on the street.
Air pollution in Japan is also much more improved from decades ago.
10. Work Ethic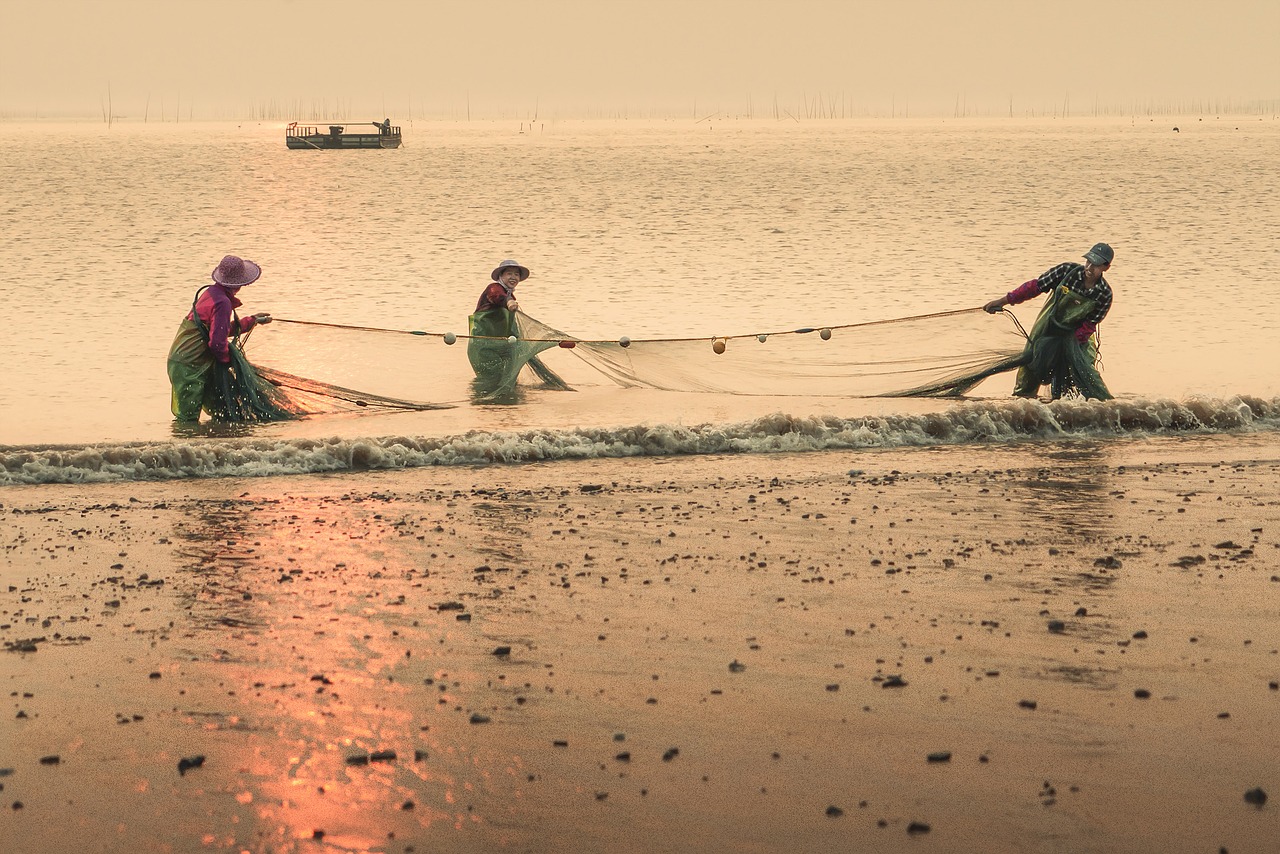 When we see their society as a whole, work ethics are also very different, and it comes from the difference in collective society, explained in the previous section. 
Japanese work ethic values order and prudence over efficiency and competition.
In the Japanese work environment, it's common people share burden of work, which often leads to extra hours of overtime work that they have to do for other co-workers.
In other word, people don't specialize in one particular job.
But in China, it's more similar to the American work environment, where people specialize in one job and don't share burden of work with one another most of the time. 
In other word, Chinese work ethics are practical and don't work after the fixed time. 
So these are the 10 cultural differences between China and Japan.
When we talk about the whole culture, it often oversimplifies individuals into one thing.
But this is just a simplification of culture, not individuals.
Thank you for your understandings!